Well, the plucking is still going on. Rose and Bobbie both still have bare bums and now one of Rose's legs is completely plucked-looks just like a ready to cook drumstick!!!!
I think I am going to take Ria's bumper bit off today and try to refit one and see if I can get it in a slightly different position in her beak. Failing that I think I will just give up and have a nervous breakdown. (Sounds like a good idea to me)! lol
I have no regrets getting the girls, I love them-we all do but this is a nightmare. It's not nice seeing your lovely little pets getting plucked.
Anyway, changing the subject cos it's doing my head in keep worrying about bald bummed chickens-we now have a dining table and chairs.
Not a big deal really but we have never had one before. Mainly due to the fact that we live in a small (Very small) 2 bedroomed mid terrace with barely enough room to swing a cat never mind anything else so we never really thought that a dining table would be an option but y'know what they say?? 'Where there's a will there's a way', so we now have a folding one.
The plan was to store it in the hallway and drag it into the kitchen every night but it is too big to set up in the kitchen and too heavy to drag from room to room so I have now put all of Liams toys in the hallway and the table is in the living room.
It doesn't look bad actually and it's nice for us to all be able to sit up a table.
It is folded away all day and we set it up each evening. The chairs are stored inside the table so they are all neat and tidy. I love it! lol (Yes- I am aware of the fact that I am a saddo)!! ;-)
The table!! Bet you wouldn't have known that!! ;-)
The kids eating breakfast but at night we pull it into the middle of the room.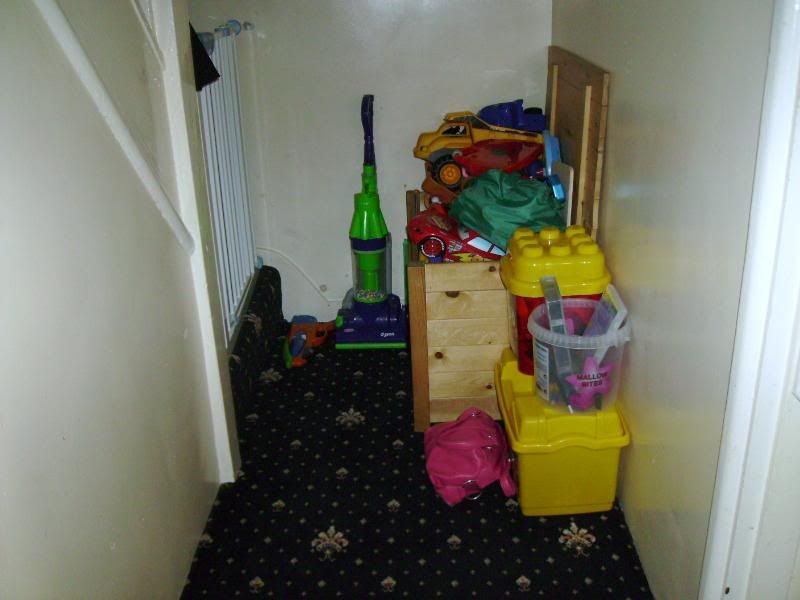 Liams toys all now on the bottom stair.........................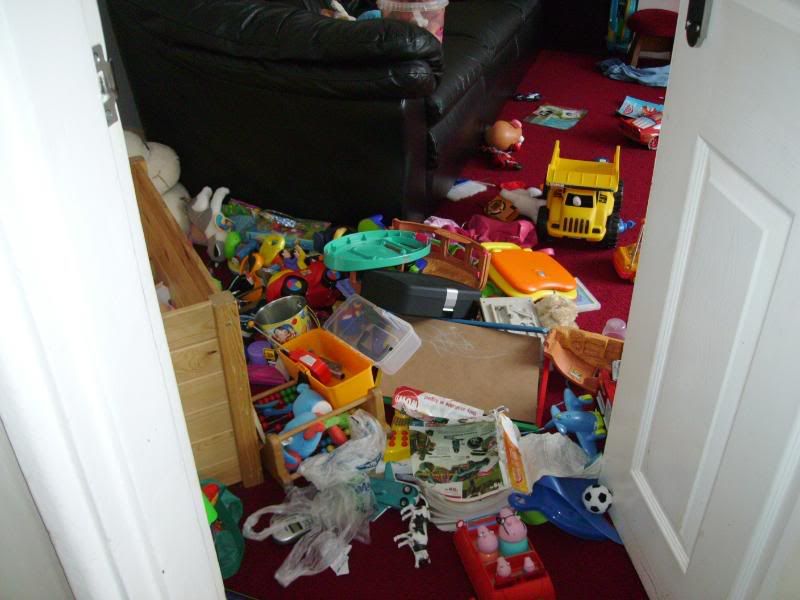 which looks better than this!!! lol lol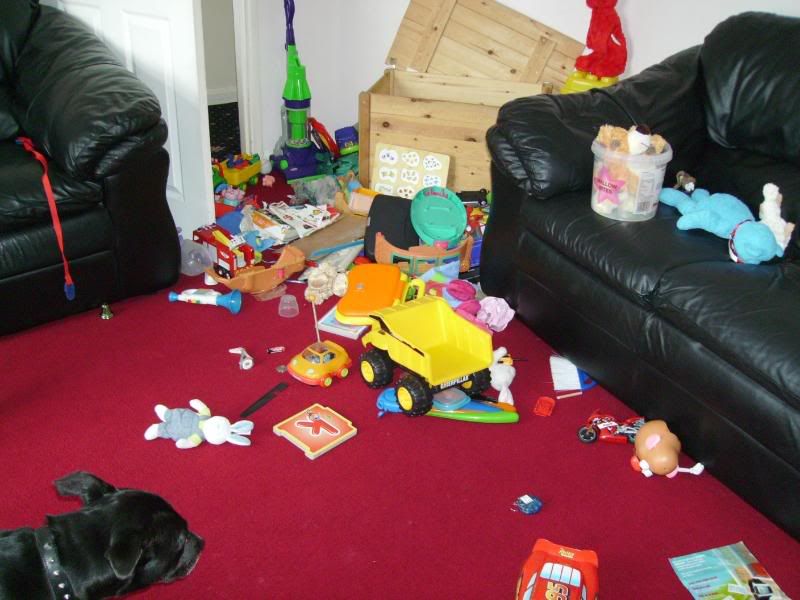 The result of the kids playing! Mmm
Aaah, as if those little angels could have made that mess-look at them-my sweeties :-)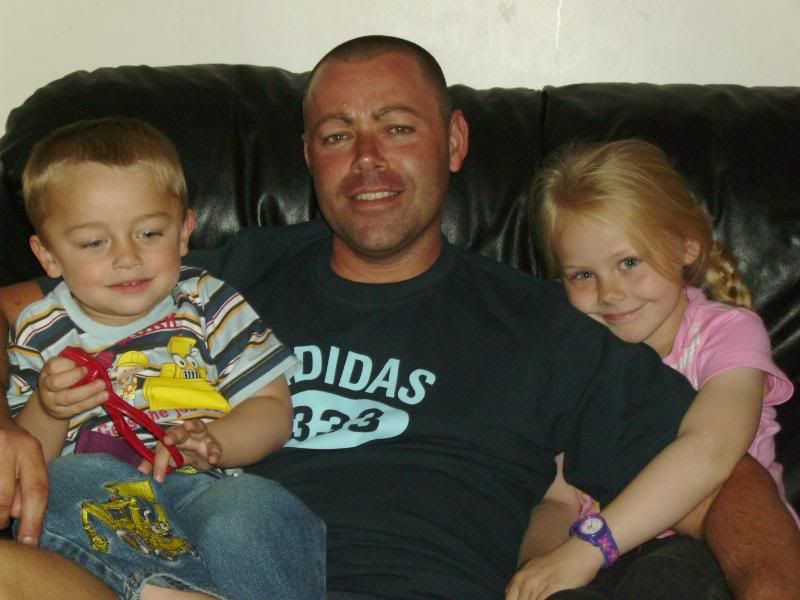 The kids with their Daddy.
This is my Brother Gareth looking very smart, dressed up for his friend's wedding where he was an usher.