Ooops! I didn't realise that it had been so long since I last posted!! lol
Got a few pics to add :-)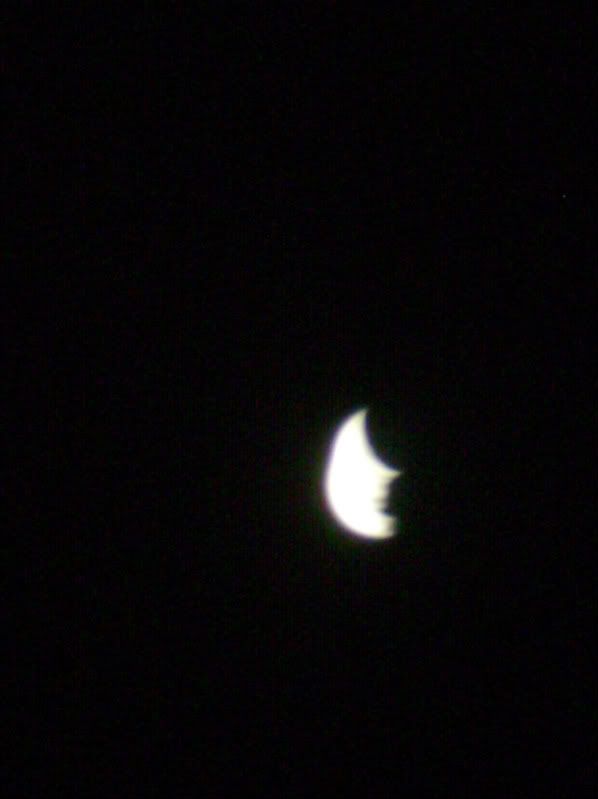 For some reason the pic won't rotate but I love this pic of the moon-looks like the moon is laughing :-)
Came out like this because my hand wobbled as I took the pic! lol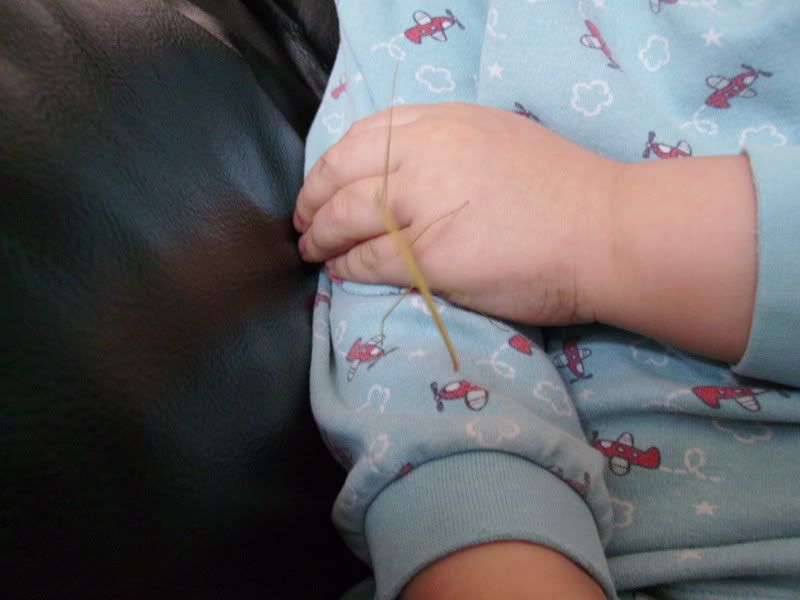 Liam holding a stick insect-look how big they have got!!!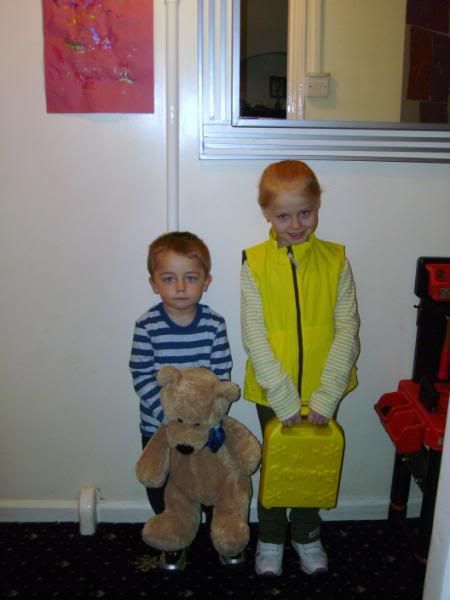 Emmie before going to Brownies to do her promise :-)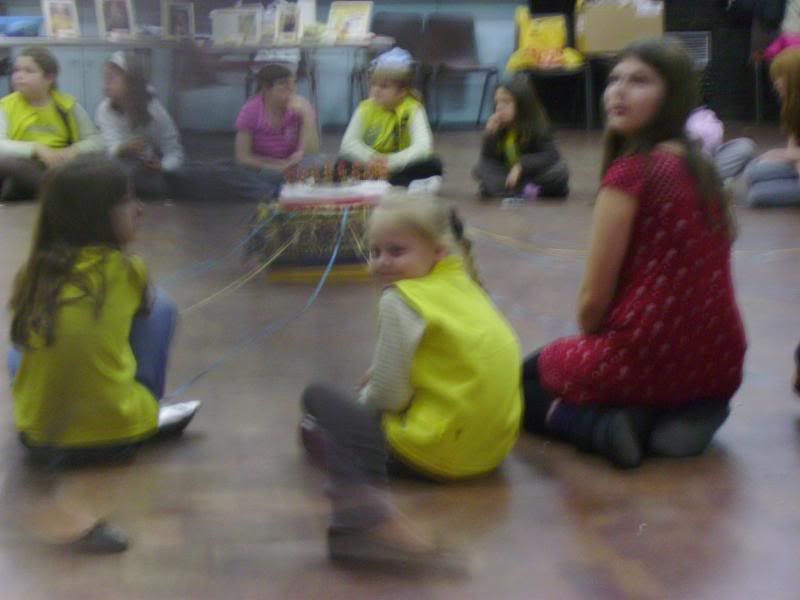 Slightly fuzzy pic of Em at Brownies on her promise day.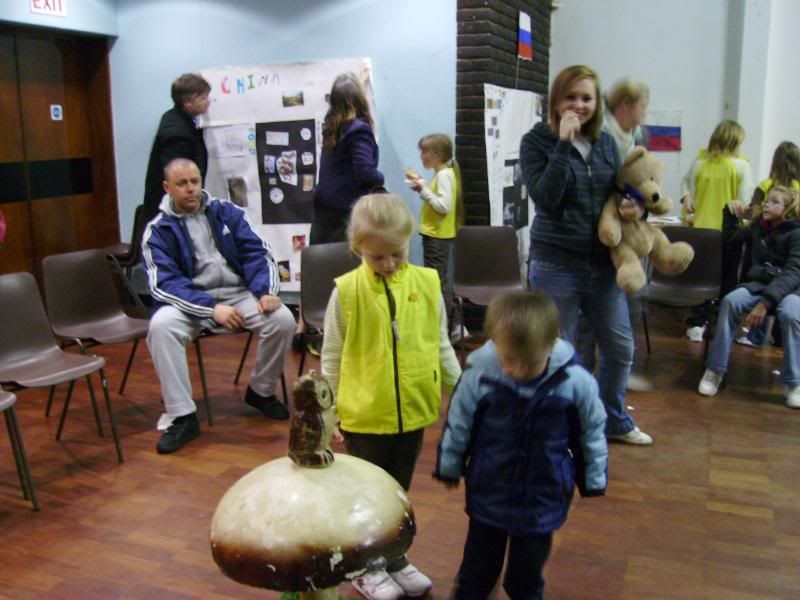 Still at Brownies.

Nice spring picture taken in my garden.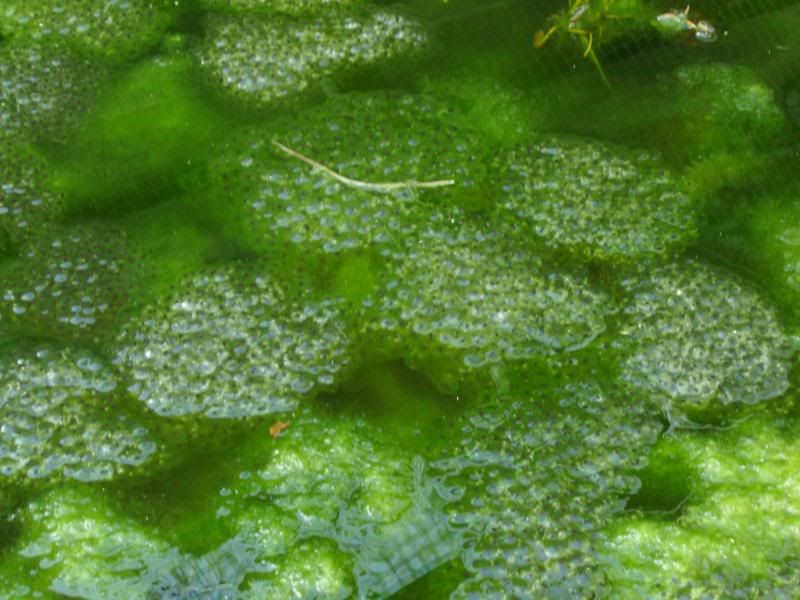 Pond full of frog spawn!!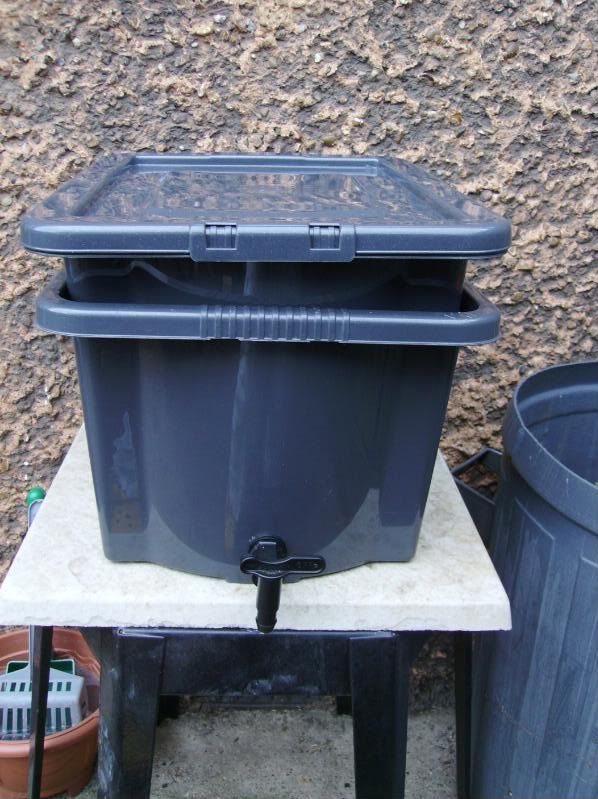 Our new wormery :-)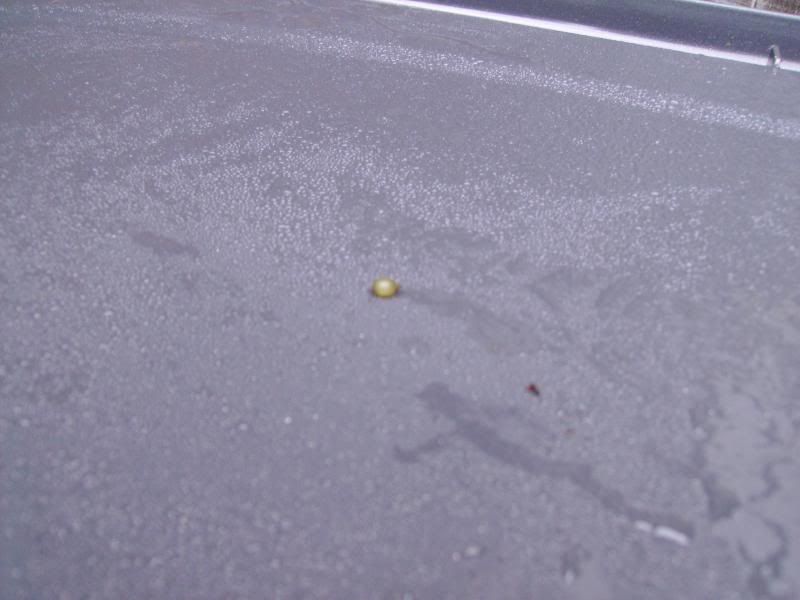 A worm egg.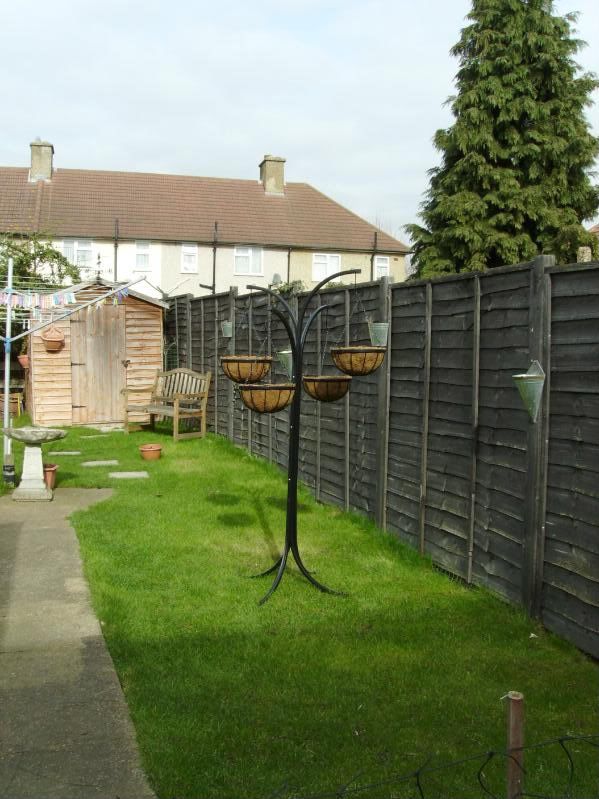 My hanging basket tree from a little shopping spree on Ebay. These were my Mother's day pressies :-)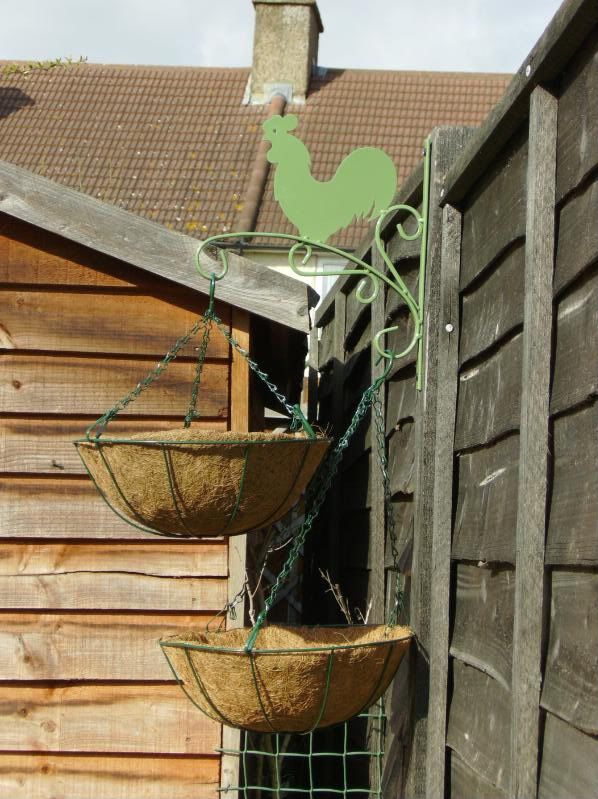 Going to spray the bracket black :-) My tomato plants will be in these baskets :-)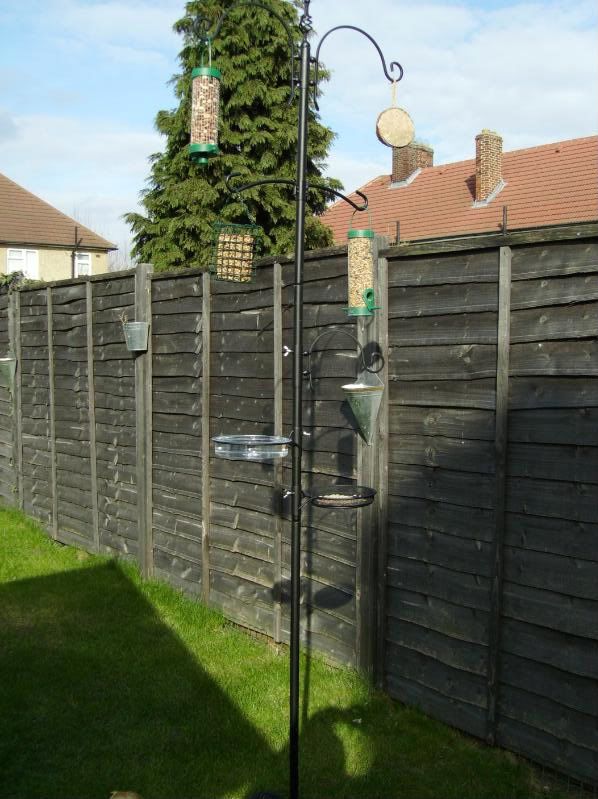 Bird feeding station-I LOVE this soooo much :-D

Bit out of focus but this is a wood pigeon on the feeder.

3 tier planter. We have Alpine (wild) strawberries in the top basket, normal strawberries in the bottom and we will put something pretty in the middle one. Ebay again!!! lol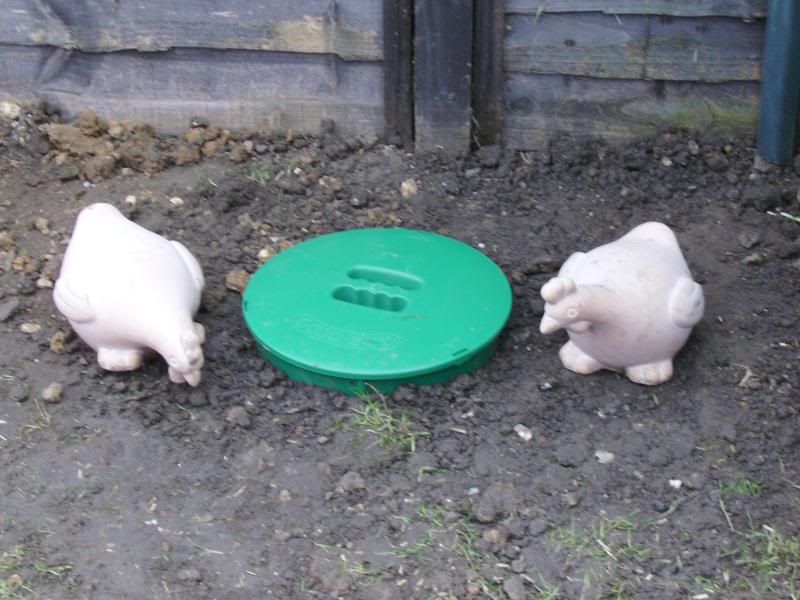 A lovely picture of our new 'Dog Loo' lol.
We are now being very careful about what we throw into the bin. The dog, hens and worms eat all of our food scraps, everything that can be recycled goes into the recycling bin and even the doggy doo's is being got rid of in a good way :-)
We normally have 3-4 black bags per week and this week we had 1 half full one!!!!!

Anyway, will go now but I will pop on soon to chat about the worms settling in etc.
Take care.
Jay xx